Top Cadillac Features for 2020
The 2020 Cadillac vehicle model comes in different trim levels, including the CT5-V, CT4-V, XT6, XT5, XT4, Escalade, and the CT6-V. Each of these models has unique and eye-catching features that give the driver a roadworthy experience.
2020 CT5
This trim model is a bit larger than its predecessor models and contains an infotainment system measuring 10-inch, and which has pre-installed modern integration capability features. In terms of performance, the 2020 CT5 model has a 2.0L turbocharged, 4-cylinder engine, horsepower strength of 360hp, and a torque of 400 lb-ft. The vehicle's performance suspension is a Magnetic Ride Control that allows the car to go up to 1,000 times per second. The CT5-V model has a standard rear-wheel drive, an all-wheel-drive option, and a 10-speed automatic transmis...
Cadillac LYRIQ Debut
Introducing the Cadillac LYRIQ
We are thrilled to announce the official debut of the Cadillac LYRIQ on August 6th. This is Cadillac's first electric SUV, and with its masterful balance between contemporary luxury and powerful engineering, this will be the SUV that you have been hoping to find.
Exciting Performance Capabilities
The LYRIQ is a culmination of decades of Cadillac engineering combined in one gorgeous vehicle. The full specs and capabilities will be released at the upcoming debut. With its accomplished engineering, we're confident it will exceed your expectations.
Unrelenting Class
Cadillac is known for combining truly refined, powerful performance capabilities with elite luxuries, and the all-new LYRIQ is the latest reflection of that. The electric motor is concealed by a muscular h...
Tips for Keeping Your Car Dependable
You recently acquired a new car, and you want it to last a long time. A car is going to require regular maintenance and attention to ensure that it continues to remain in excellent condition. The following items are a few things every car-owner should put into practice if they want their car to stand the test of time.

Annual Multi-Point Inspection

Once every year, you will want to make it a habit to get your car inspected. The purpose of a multi-point inspection is to ensure everything is running smoothly. It is also an opportunity to find out if any serious problems are going on with your car. By catching problems early on, this prevents extensive mechanical issues from becoming expensive repair issues down the road. The good news is a multi-point inspection is typically quick and ea...
5 Things to Do While Covid-19 Social Distancing
To try and mitigate the spread of the COVID-19, your community is mandating that you practice social distancing. This means that you will spend most of your time at home, alone or with your family, making it hard for the virus to spread from one individual to another. Here are five essential tips to make it easy on you while social distancing.
1. Follow Positive People on Social Media
Social media is always full of negativity and anger. You're likely dealing with enough stress without piling more on every time you log on. Start unfollowing all the negative people and pages and start looking for the positive ones. Find and follow all of the people who are staying positive during this stressful experience.
2. Complete your To-Do List
Now that you are at home and have more time...
What is the Cadillac Owner Loyalty Program?
People love rewards programs because it's a nice feeling to be recognized as a loyal customer. Cadillac wants those who own or lease their vehicles to be rewarded for choosing Cadillac as their brand of vehicle. The Cadillac Owner Loyalty Program is simple to enroll in, and it provides a number of important benefits and rewards.
To enroll in the Cadillac Owner Loyalty Program, all you need to do is register at mycadillacrewards.com. When you sign up, you will automatically be granted 1,000 points. Cadillac provides you with an additional 1,000 points when you complete your profile.
There are many different ways to earn points as part of the Cadillac Owner Loyalty Program. When you lease or buy a new Cadillac, you will receive 20,000 points. If you purchase a certified pre-...
Program & Use the Memory Seats in Your Cadillac
Cadillac came out with its first vehicle back in 1937. Since then, this is a brand that has gone to great lengths to set the bar among the vehicle market. Today, they have a vast selection of luxury sedans, SUVs, and mid-sized vehicles. When it comes to technology, Cadillac utilizes the features that they feel are very important. Their technology packages usually include a mixture of comfort/convenience features, as well as features that are designed to improve the overall safety of a vehicle. One feature that has been used for several model years is the Memory Seat function. Not only do you have power seats in the front of your vehicle, but the driver's seat can be adjusted to the driver's desired position. You can then save the positioning into the memory of the computer. The next time y...
ParkWhiz Lets Cadillac Drivers Pay for Parking
Cadillac has taken convenience and luxury to a new level. In doing so, it has solved the age-old problem of driving around a major US city to look for a parking spot. With the new Cadillac service, a driver can now locate, reserve and pay for city parking without leaving your car.
What is the ParkWhiz Parking Service?
ParkWhiz is a new service for Cadillac owners, as a part of its larger Cadillac Marketplace platform. The Marketplace, which already allows a driver to make hotel reservations and order food, has taken another step in driver convenience. ParkWhiz can be used from the Cadillac infotainment system or through downloading the ParkWhiz app. The program works in conjunction with GPS to locate available parking spaces within a US city. A map will display information for each availab...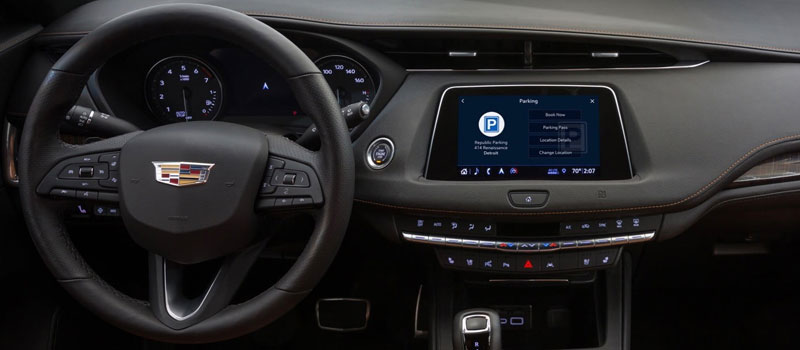 The CT4-V and CT5-V Bring All New Tech Features
Revamp Line-Up

As part of the revamp of its lineup, Cadillac has debuted their newest vehicles the CT4 and the CT5. These all-new sports sedans will be the respective successors of the Cadillac ATS and the CTS. Like their predecessors, both cars will have V-performance variant trims. However, these new trims will have smaller engines and less horsepower than their predecessors. The new vehicles will supplement the horsepower loss through the use of state-of-the-art technology and affordable pricing.

The Impressive CT4-V

The Cadillac CT4-V is the successor to the beloved Cadillac ATS-V. The CT4-V is designed to be an entry-level performance sedan that will compete with the Audi A3 and the Mercedes-Benz A-Class. Cadillac designed the vehicle to attract millennial luxury car buyers through its...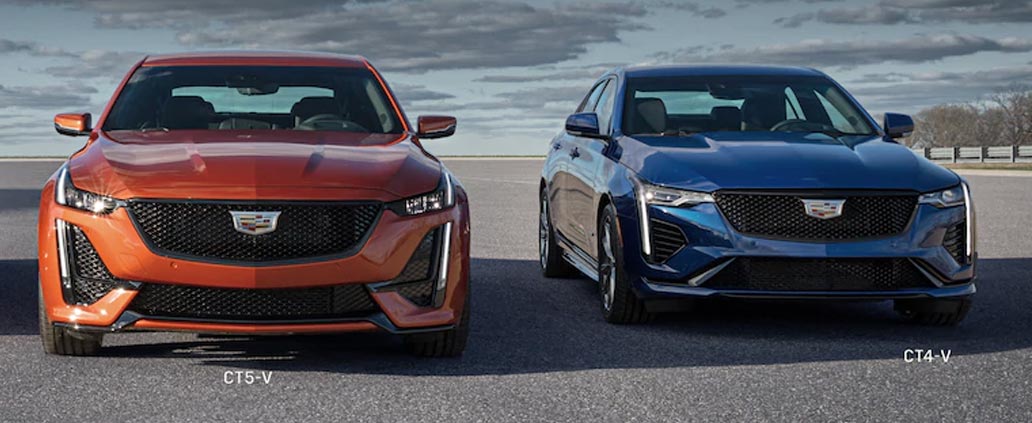 Why Cadillac is Becoming the Preferred Luxury Brand for Millennials
Cadillac is focusing more on developing vehicles that appeal to the younger generation. Unsurprisingly, it has become a preferred luxury brand for millennials. The storied automaker's newest vehicles are stylish, engaging to drive, and loaded with cutting-edge technologies. Let's take a closer at why Cadillac has caught the attention of many millennials.
Attractive Technologies

It's no secret that millennials love technology. The Cadillac CUE infotainment system with Apple CarPlay and Android Auto enables every driver to stay connected. You'll be able to easily stream music, safely answer calls while driving and access mobile apps. Cadillac also recognizes the importance of having a reliable link to the internet. This is why a 4G Wi-Fi hot spot comes standard on every new model. Meanwhile, ...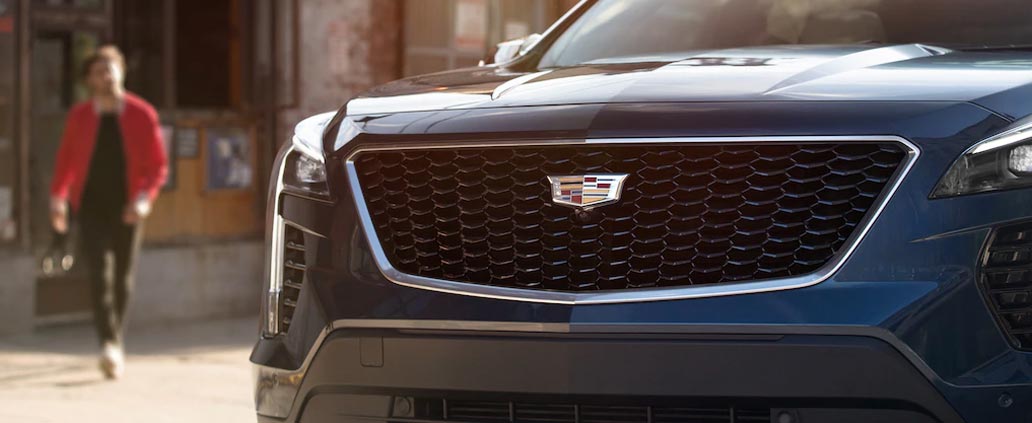 Sneak Peek: The 2020 Cadillac CT5

Superb Performance and Cutting-Edge Technology

The 2020 Cadillac CT5 makes its grand debut in fall 2019. Having a fastback profile, this sporty sedan offers superb performance and cutting-edge digital technology. The updated Cadillac User Experience (CUE) infotainment system comes with a 10.0-inch display in the lavish cabin.
A Closer Look at the 2020 CT5's Mechanical and Digital Departments
Having a twin-scroll arrangement, a turbocharger does most of the work in the Cadillac CT5's 2.0 L engine block, which is rated at just under 240 hp and 260 lb-ft. Two turbochargers manage combustion in the 3.0 L engine that delivers up to 335 hp and 400 lb-ft of torque. The transmission of this luxurious Cadillac sedan runs on up to 10 optimum gear combinations. Engineered to deliver lag-free changes i...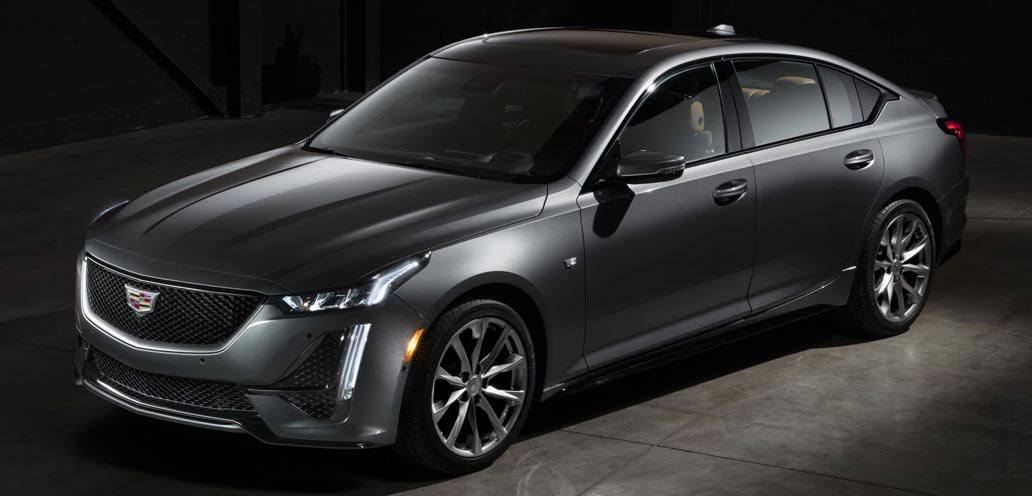 How Does the Cadillac Super Cruise System Work?
Something Super For Cadillac Owners

Cruise control has been a staple feature in most modern cars for the last 20 years, allowing drivers to set their own speed and play a more relaxing role behind the wheel. Only Cadillac came up with the concept of Super Cruise, through, a feature that enables drivers of the CT6 model to truly experience the world's first near hands-free driving experience in the world. In short, you have a lot to look forward to in 2018 and newer CT6 models, and that's one of the primary reasons that the CT6 is so appealing, even to folks who don't normally buy Cadillac. It might just be time to consider this model!
How Does Super Cruise Work?

Super Cruise is enabled on 2018 and newer CT6 models. Cadillac likes to remind you that this is virtually hands-free driving on fre...

Ways to Prepare Your Cadillac for Spring
Spring is in the air, and you're ready to put some miles on your coupe. But before scheduling a weekend road trip, take some time to get your car in good working order. After a long, cold, snowy winter, your vehicle is probably feeling some negative effects of the season. While your car might be due for some regular maintenance anyways, the start of the new season is the perfect time to ensure it is in top shape. Some tasks, such as thoroughly removing salt from the exterior, you can do on your own. But others require the assistance of a knowledgeable mechanic.
Removing Residual Salt Helps Ensure No Corrosion
It's no secret that driving down the road after a winter storm leaves your car grimy and gritty. But what you might not realize is that in addition to causing an eyesore, the salt tha...