The CT4-V and CT5-V Bring All New Tech Features
Revamp Line-Up
As part of the revamp of its lineup, Cadillac has debuted their newest vehicles the CT4 and the CT5. These all-new sports sedans will be the respective successors of the Cadillac ATS and the CTS. Like their predecessors, both cars will have V-performance variant trims. However, these new trims will have smaller engines and less horsepower than their predecessors. The new vehicles will supplement the horsepower loss through the use of state-of-the-art technology and affordable pricing.
The Impressive CT4-V
The Cadillac CT4-V is the successor to the beloved Cadillac ATS-V. The CT4-V is designed to be an entry-level performance sedan that will compete with the Audi A3 and the Mercedes-Benz A-Class. Cadillac designed the vehicle to attract millennial luxury car buyers through its...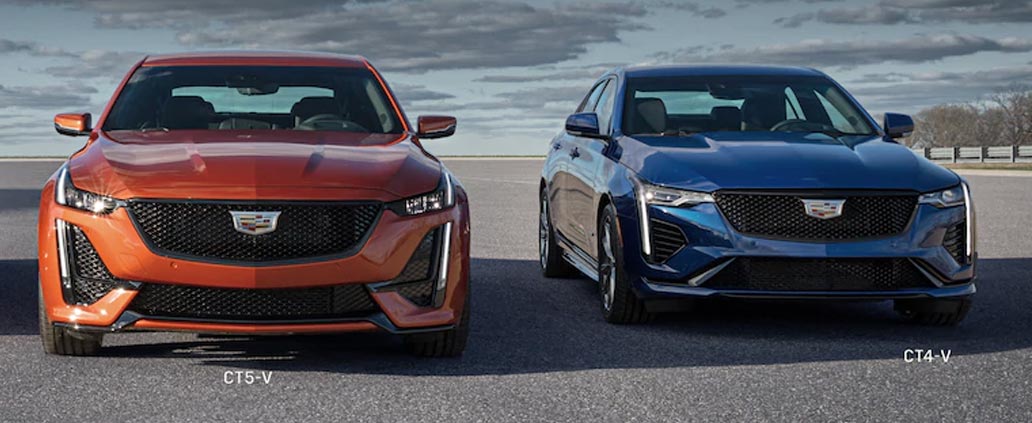 Why Cadillac is Becoming the Preferred Luxury Brand for Millennials
Cadillac is focusing more on developing vehicles that appeal to the younger generation. Unsurprisingly, it has become a preferred luxury brand for millennials. The storied automaker's newest vehicles are stylish, engaging to drive, and loaded with cutting-edge technologies. Let's take a closer at why Cadillac has caught the attention of many millennials.
Attractive Technologies
It's no secret that millennials love technology. The Cadillac CUE infotainment system with Apple CarPlay and Android Auto enables every driver to stay connected. You'll be able to easily stream music, safely answer calls while driving and access mobile apps. Cadillac also recognizes the importance of having a reliable link to the internet. This is why a 4G Wi-Fi hot sp...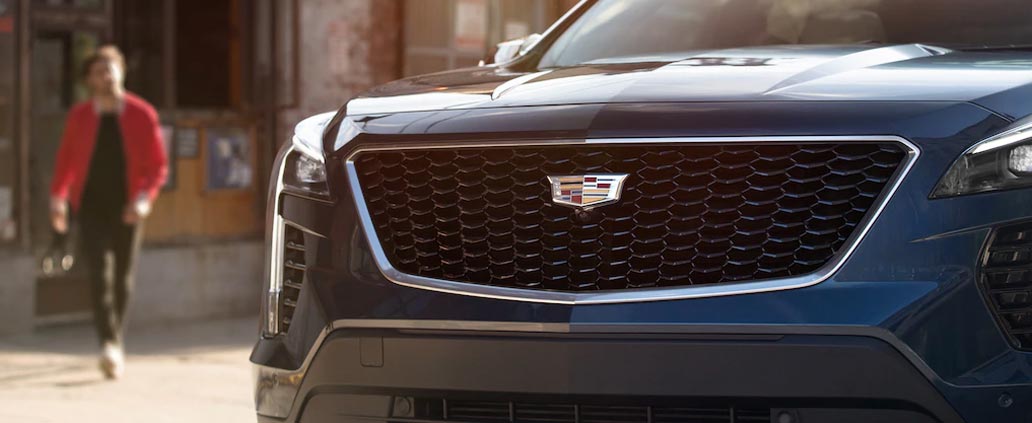 Sneak Peek: The 2020 Cadillac CT5
Superb Performance and Cutting-Edge Technology
The 2020 Cadillac CT5 makes its grand debut in fall 2019. Having a fastback profile, this sporty sedan offers superb performance and cutting-edge digital technology. The updated Cadillac User Experience (CUE) infotainment system comes with a 10.0-inch display in the lavish cabin.
A Closer Look at the 2020 CT5's Mechanical and Digital Departments
Having a twin-scroll arrangement, a turbocharger does most of the work in the Cadillac CT5's 2.0 L engine block, which is rated at just under 240 hp and 260 lb-ft. Two turbochargers manage combustion in the 3.0 L engine that delivers up to 335 hp and 400 lb-ft of torque. The transmission of this luxurious Cadillac sedan runs on up to 10 optimum gear combinations. Engineered to deliver lag-free changes i...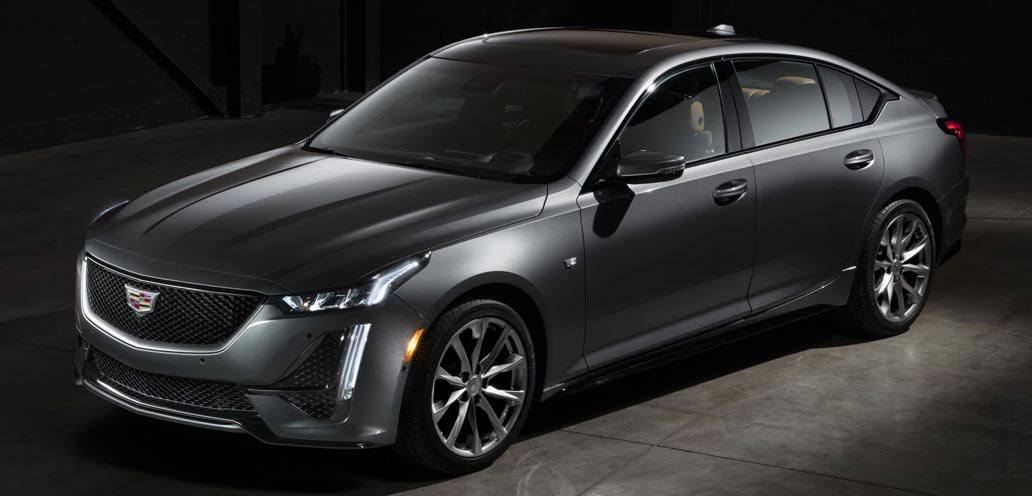 How Does the Cadillac Super Cruise System Work?
Something Super For Cadillac Owners
Cruise control has been a staple feature in most modern cars for the last 20 years, allowing drivers to set their own speed and play a more relaxing role behind the wheel. Only Cadillac came up with the concept of Super Cruise, through, a feature that enables drivers of the CT6 model to truly experience the world's first near hands-free driving experience in the world. In short, you have a lot to look forward to in 2018 and newer CT6 models, and that's one of the primary reasons that the CT6 is so appealing, even to folks who don't normally buy Cadillac. It might just be time to consider this model!
How Does Super Cruise Work?
Super Cruise is enabled on 2018 and newer CT6 models. Cadilla...

Ways to Prepare Your Cadillac for Spring
Spring is in the air, and you're ready to put some miles on your coupe. But before scheduling a weekend road trip, take some time to get your car in good working order. After a long, cold, snowy winter, your vehicle is probably feeling some negative effects of the season. While your car might be due for some regular maintenance anyways, the start of the new season is the perfect time to ensure it is in top shape. Some tasks, such as thoroughly removing salt from the exterior, you can do on your own. But others require the assistance of a knowledgeable mechanic.
Removing Residual Salt Helps Ensure No Corrosion
It's no secret that driving down the road after a winter storm leaves your car grimy and gritty. But what you might not realize is tha...

How to Use Your Cadillac Wireless Charging
There are so many different convenient features that are being included in vehicles these days. Cadillac models typically feature wireless charging technology. This removes the need for bulky cables or wires on your center console. While you are driving, you simply place your smartphone on the charging pad and you're good to go. It's convenient and practical. If you are thinking about buying a Cadillac, now is the time to learn how this feature works. You may have recently purchased a Cadillac and can't remember what your sales professional told you about using your charger. Read on to find out the details of Cadillac wireless charging.
It's important to remember that not every smartphone is going to automatically work with your wireless charging station. You ca...
The Benefits of Writing Off Your Car This Tax Season
When you're using a vehicle as part of your business, it can be easy to forget that tax write-offs are available for business vehicles - defined as a car, SUV or pickup that's used for primarily business purposes, these vehicles can garner huge deductions and save a lot of money come tax season.
Now, it's worth noting that the IRS is extremely careful about what they allow as far as business vehicles - you'll need to keep meticulous records and stay aware of how the miles you're driving, so a business log can be a vital part of this strategy. There are even smartphone apps that make note of your mileage and log it for later usage. What's important is that you provide legitimate proof to the IRS, so pick a method and stick with it.
Which Ways...

Tips To Keep Your Cadillac Leather Interior Clean
If you own a Cadillac, chances are that you love your car and want to keep it in great shape. Proper maintenance not only extends the lifespan of your vehicle, but will help ensure the retail value of your car stays high. Should you decide to sell your car at any point, proper maintenance will go a long way in making sure you're able to get a great price. You might be wondering how you can best care for your Cadillac leather interior. After all, leather can be a bit tricky to take care of. Fortunately, there are a few things you can do to make sure your vehicle always looks as good as possible.
Be Careful with Your Luggage and Large Items
First off, make sure you remove items from your vehicle after use. For example, if you go on a trip, it'...

How To Identify Tire Tread & What To Do About It?
One day you are driving along and you notice that your vehicle isn't handling the road as well as it normally does. It might be the weather, but it might be that your tire tread isn't what it was when you first purchased your tires. Upon inspection, you have determined that your tread is pretty low. It might be time to start shopping around for some new tires. How do you come to this determination, and what do you do when you need to start shopping for new tires? Let us take a closer look at how to identify the tread of your tire and what to do about it when it is getting low.
Tread Wear
Depending on what type of vehicle you are driving and what type of tire you have, there are some standard measurements that are recommended treads for all ...

3 Reasons Why The 'Cadillac' Of Self Driving Vehicles Is A Cadillac
Considering how much technology goes into a vehicle, it's amazing that any of us can even drive a car. You need refined complex motor skills, and to be able to act on a moment's notice. Many of us take it for granted that we can bustle along down the highway at 70 miles per hour. Even 300 years ago, people would have been awed at how you could go from the driveway to the grocery store. With all this self-driving technology being added to the Cadillac, you might be wondering if it remains a Cadillac. Here are three reasons why the Cadillac of self-driving vehicles continues to be a Cadillac.
Reason #1: Cadillac Has Always Been Known for Luxury
For a long time, Cadillac has had a reputation for being a luxury car br...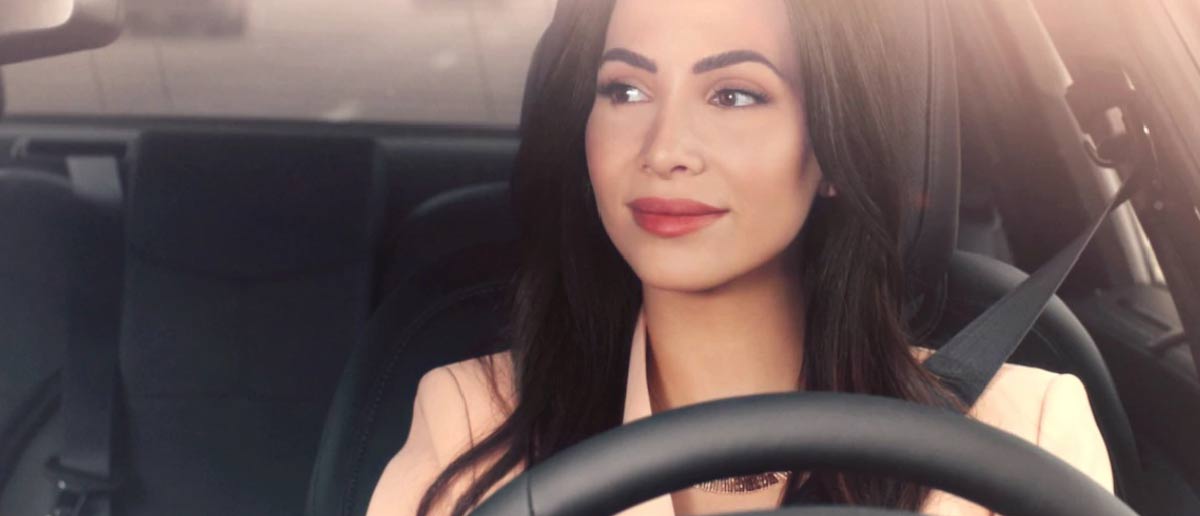 What's In The New Cadillac XT4?
The 2019 Cadillac XT4 has been one of the most anticipated vehicles for General Motors (GM). The excitement has been around the production of the new crossover, which was different than any other for the automaker. General Motors asked the exterior studio designers to create the vehicle that they would choose to drive. The design took three years to become finalized. The architecture results of the XT4 is a brand new design for the 2019 model. The XT4 has a smaller frame and a bit shorter than the XT5, by about eight inches. The dimensions are 181 inches long and 74 inches wide. The designers attempted to create a much more grounded style that gives the appearance of a futuristic type of crossover.
Is The 2019 XT4 Interior Updated?
For compa...

What is the New Twin-Turbo V8 Engine From Cadillac?
Cadillac is turning heads in the automotive world since they announced the design of their new twin-turbo V8 engine. It was designed for the CT6 V-Sport, and the brand new engine design has some unique elements that have enabled it to meet its stringent performance goals.
What Are the Specifications?
This new flagship design is built around a traditional small displacement V8 philosophy. The 4.2L engine produces 550 horsepower and 627 lb-ft of torque. It is paired with a new 10-speed transmission. Direct fuel injection operates at a 9.8:1 compression ratio and each turbocharger are claimed to produce 20 pounds of boost. Additional technologies complement the redesign with Active Fuel Management -- a technique that shuts down cylinders under ...